ACCESS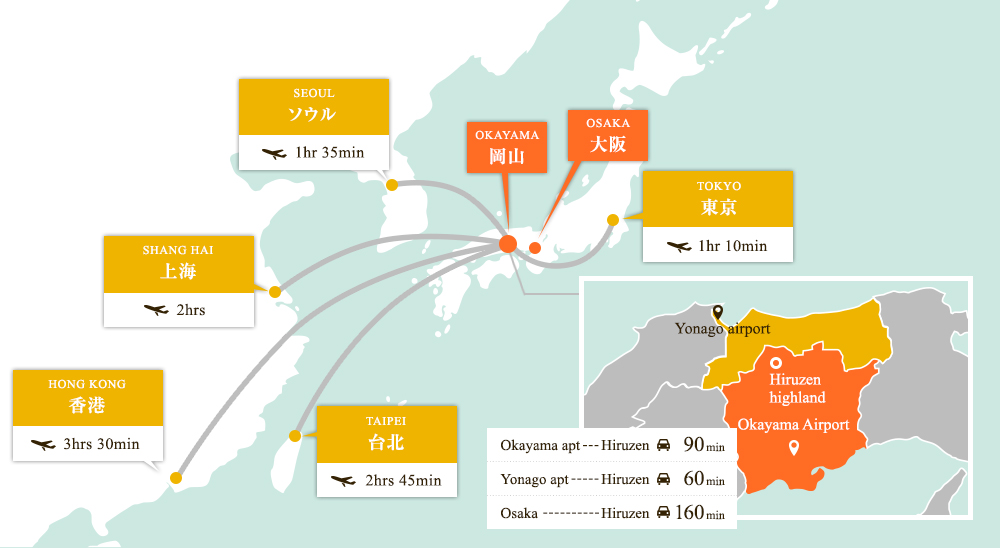 By airplane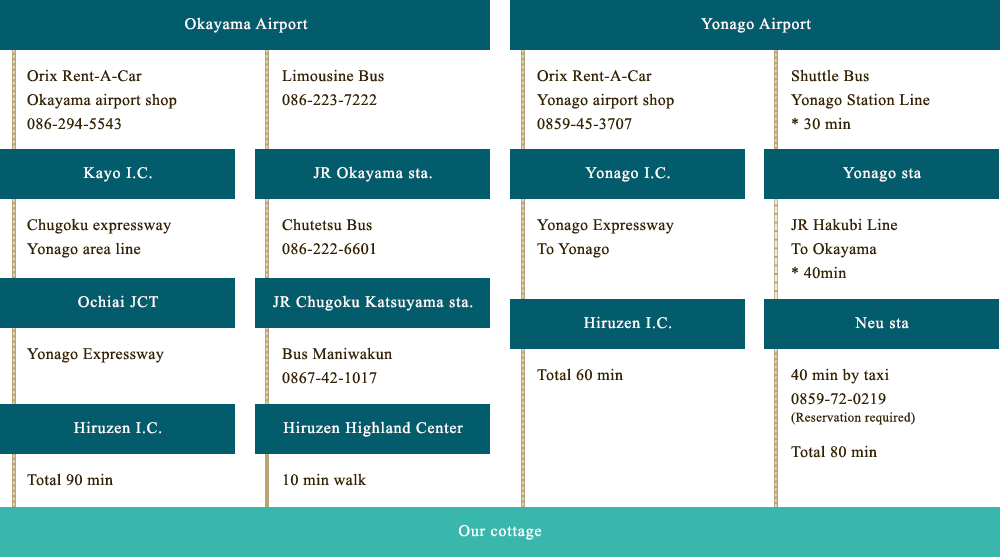 By the car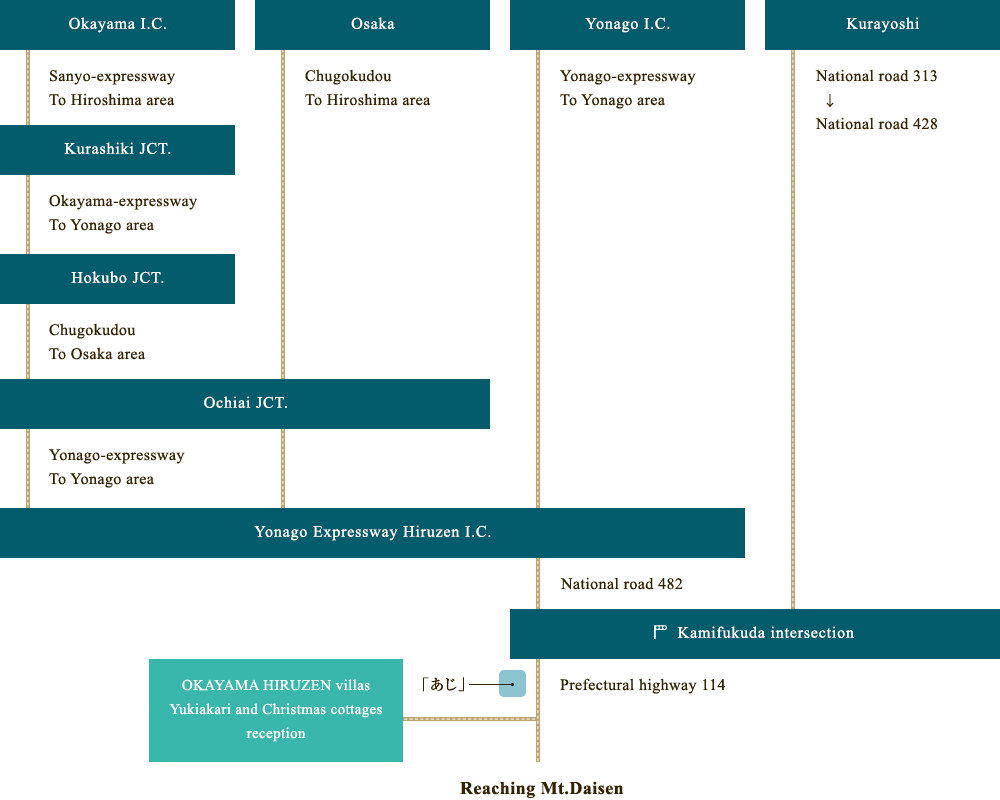 After getting off the highway, turn right at the traffic light. Go straight on next traffic light (you will see 7-eleven store on your left). 
1 min later, on the S-shaped road up the slope, turn right at the corner where yakisoba shop "Aji" is on the right.
When passing by "Pension Sakata" you can see 2 cottages and a log house Peter Pan.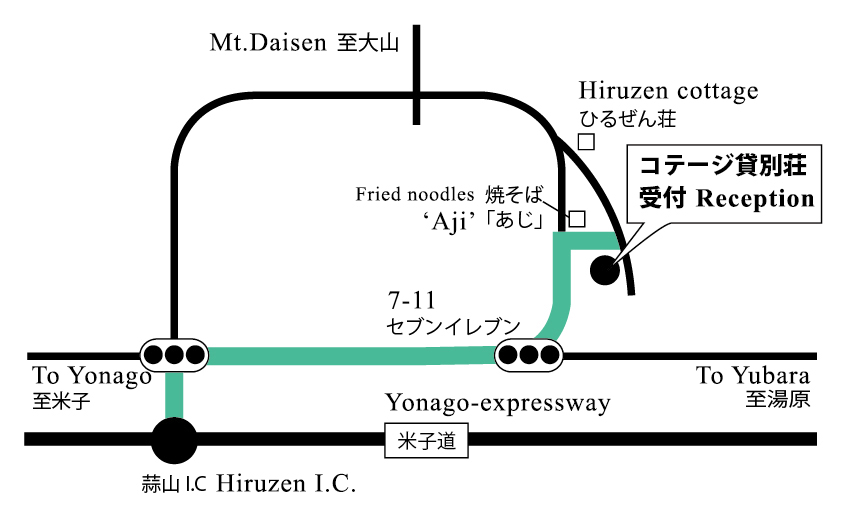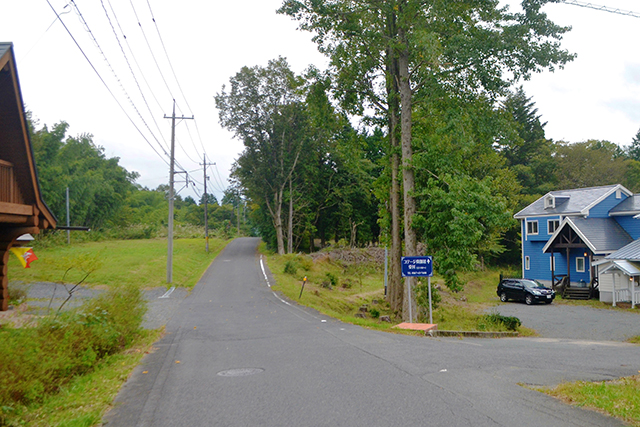 You can see the log house Peter Pan on your left, the reception is on the right side.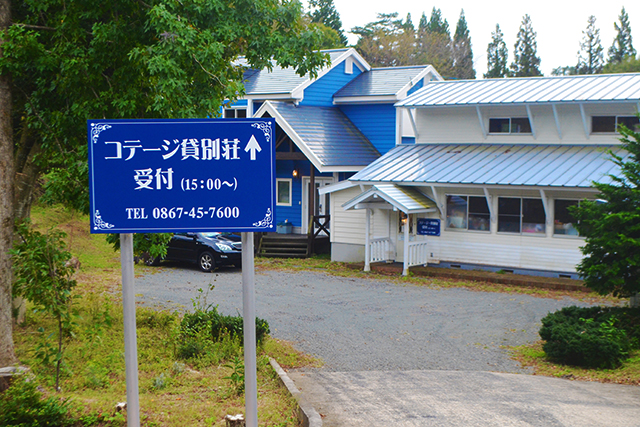 There is a signboard. The white building on the right back is the reception.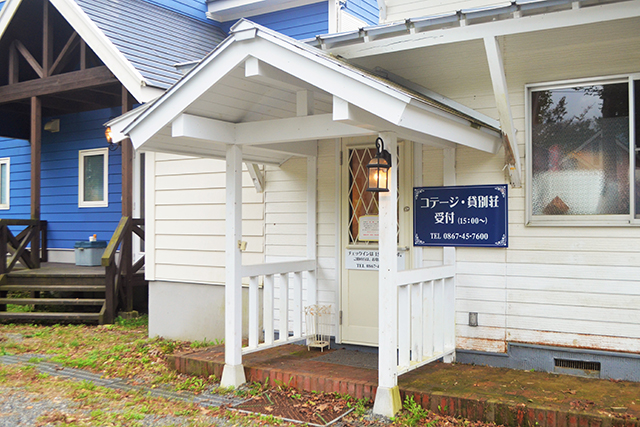 The white building is our reception.
Please come to the reception ( 0867-45-7600 ) on the opposite side of "Peter Pan " to check-in.
By train, by bus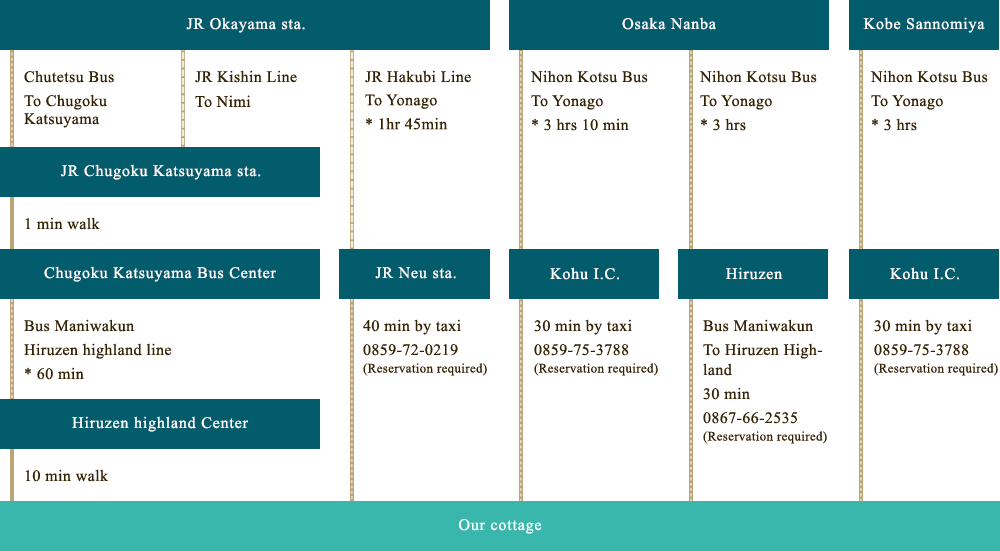 Information
Bus
Chutetsu Bus

086-222-6601 / 0867-44-2621

Maniwa city

Maniwa city The citizen environment division, the citizen section 0867-42-1017

NIHON KOTSU bus (Tottori)

0859-35-0811

NIHON KOTSU bus (Osaka)

06-6576-1181

NIHON KOTSU bus (Kobe)

078-302-3691
Taxi 
Hiruzen taxi

0867-66-2535

Hiruun traffic

0867-66-5570

Nikko taxi Kofu

0859-75-3788

Nikko taxi Neu

0859-72-0219